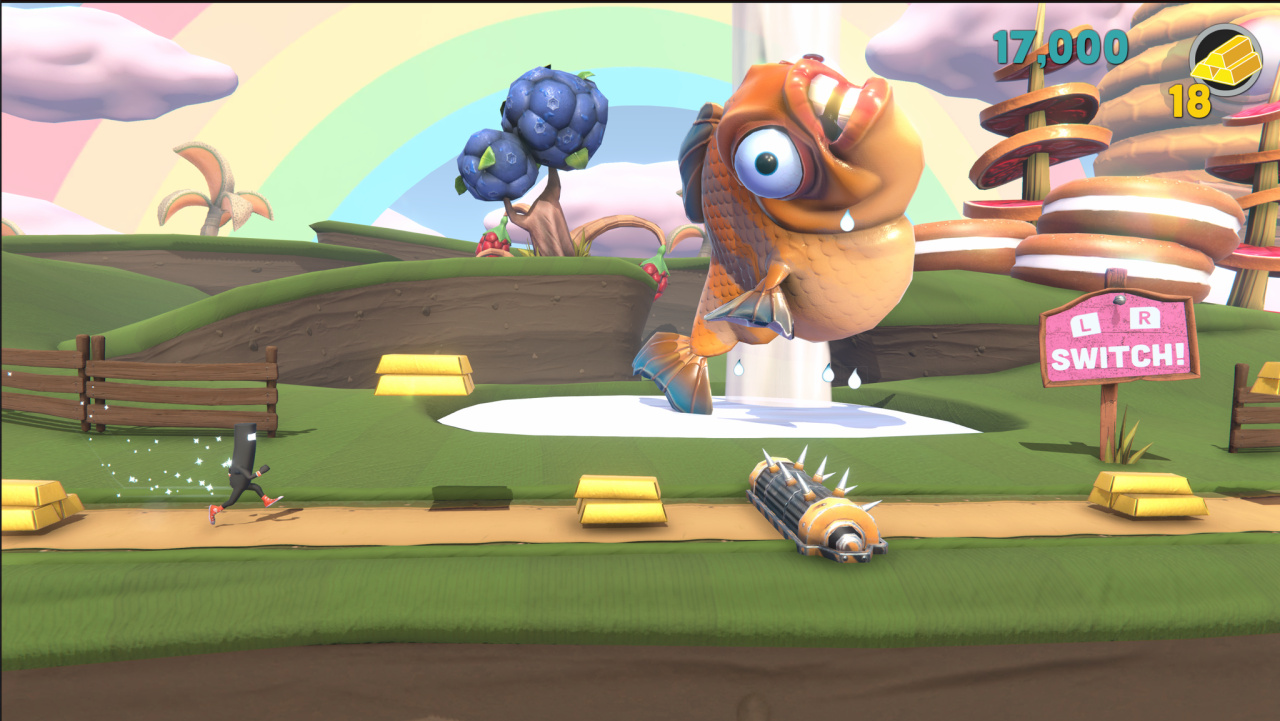 Finally, reviewers with early access to Runner 3 can share their thoughts on the latest addition to the rhythm platforming series. Shack podcast listeners already know that I am very much looking forward checking this game out when it officially drops next Tuesday, but I've had some concerns.
Does this game warrant the price hike from Runner 2 or is Runner 3 more of the same for more money?
Has the new camera angles altered the platforming in a negative way?
Well I took to the internet in search of answers! Here's what I was able to gather searching a range of reviewers;
The game is gorgeous and runs smoothly both docked and in handheld.
Runner 3 doesn't have nearly as many levels as Runner 2 did, but the levels are longer than before.
Less levels means higher difficulty curve, as the challenge ramps up fast. This sequel might be more aimed at fans of the franchise than new adopters.
Each level has a 100 gold bar path, which when successfully completed provides access to a gem path plus hero quests and bonuses - Ultimately, to 100% a level, most levels will need to be played 3x if not more.
Now all of that doesn't particular "hype" me up, but its worth mentioning most review outlets that share these concerns also state that the gameplay, while difficult, is still the fun, frantic, fast paced platformer of old. Two very fun aspects that have been featured are the inclusion of Charles Martinet aka the voice of Mario as a playable character (yeah, it's pretty awesome) as well as the inclusion of bonus and retro levels which provide more control to change up the pace.
https://youtu.be/Fu4eP7umutA
https://youtu.be/YiLawa2aUFo
All things considered it appears Runner 3 might fall more into the "good, not great" category of games and truly only for a certain segment of Switch players. But don't take my word for it, go read and watch all the reviews yourself - Here the highlights of this morning's review cycle.
Nintendo Everything - Thumbs Up
TrustedReviews - Score 4 out of 5 stars
https://youtu.be/xrkUcm2E2U8
NWR - Score 6 out of 10
https://youtu.be/0zzJeWtYL2g
Kevin over at GoNintendo (one of my favorite reviewers) provides very detailed breakdown