So here we are, on the cusp of the final DLC of year one of Destiny 2. I know its been a while since you have heard from me about Destiny, (heck heard from me in general) and well, this latest dev update warrants me speaking on it. Bungie has finally dated and named the upcoming DLC, we have a road-map for the summer, and a tease for the large Taken King style update slated for this September (man September is gonna be busy). So let's break this all down, shall we?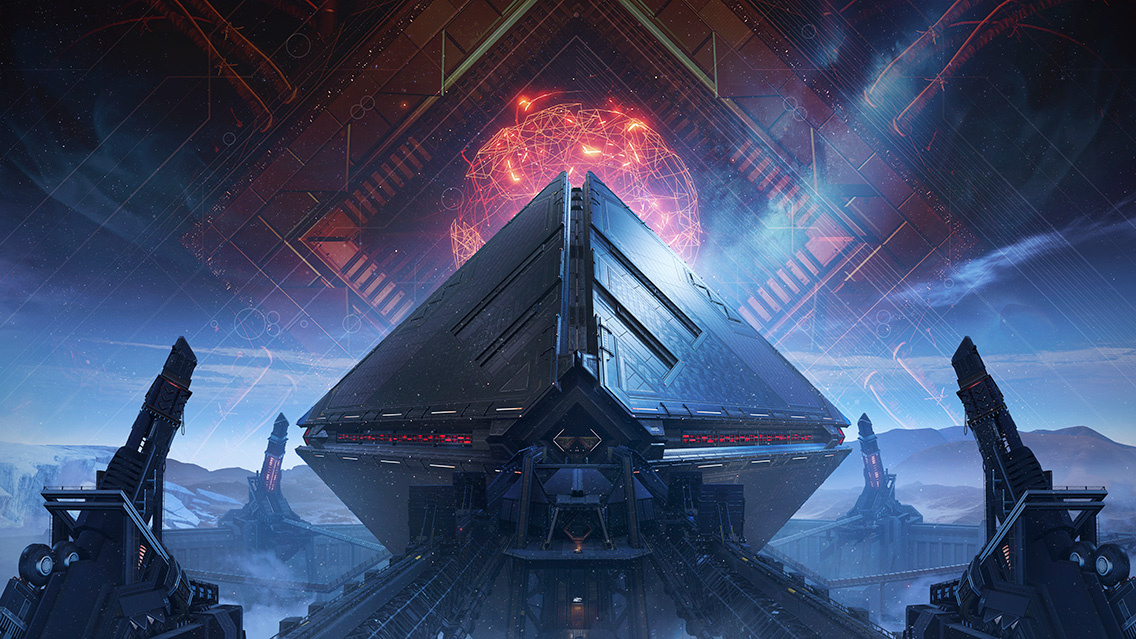 WARMIND
That's it. That's the name of the DLC. While there were a ton of rumors about what the DLC would be called, with The Fallen Warmind, and Ghosts of Mars being the most prominent it has settled on just Warmind. While this was definitely unexpected, it creates a very ominous tone in my mind as well as leaves it open to possibly being a story of all of the Warminds instead of just Rasputin, which most people were expecting. Just to add to the speculation of what this may be, if you look closely at the image, you have what looks to be snow or ice on the left and then red dunes on the right, as well as what looks to be Phobos in the sky-box on the right-hand side. If I had to guess, I would say this image is of Charlemagne who is the Warmind of Mars. Looks like Mars is back on the menu boys! This particular take hearkens all the way back to the Pre-Destiny 1 release era info and a little thing called Charlemagne's Vault. In some of the pre-release content, it was hinted at that Charlemagne's Vault was located deep in the Dust Palace on Mars and contained vast riches as well as a little gun called Thorn. For my lore nerds, this could have some huge implications on the story, as well as the possibility of one of the most deadly and fun Hand Cannons from Destiny 1 returning to the game. We will have to wait for the reveal stream on April 24th on twitch and then the actual release on May 8th for more info. Until then this is my story and I'm sticking to it.
SUMMER LULL
OK, so unless they flesh out the summer a bit more or the content drop in May has just an overwhelming load of things to do, it could be a bit of a drag to play through the summer while waiting for the update in September. We will have a new seasonal event, changes to the faction rallies (please add PVP faction wars), as well as the addition of bounties (thank God!) and some much-needed changes to exotic armor. While this seems like just a tiny bit of stuff, it could be potentially game-changing, especially if the seasonal event lasts all summer and the faction rallies are meaningful. Exotic armor needs a definite overhaul as there are really only a few pieces of exotic armor that are really even worth the effort to put on IMO. So while the summer seems to be lacking, it could have a really great lasting effect on the game in terms of things to chase in the summer.
SEPTEMBER
This is what we have been waiting for. This will either be the coup-de-gras, or it will be what brings back the masses and puts Destiny back on the map. While we know almost nothing about what this is, the 4 items that they have labeled: Gear Collections, Records, Weapon Slot Changes, and Weapon Randomization, are the things the overall community has been asking for the most. The most frustrating part of all of this is that adding these 4 things basically takes us back to where Destiny 1 was in its greatest form. While I love that we are going to get some of the things that made D1 great, it's a shame that we had to wait a year to get a return to form instead of just being able to pick up where we left off.
So there you have it. Will you be getting back into Destiny come May 8th? Hold out till September, or is Destiny 2 dead to you like it is for our fearless leader? Let us know here in the comments, holler at us on twitter or come jump in our discord and chat with us.